Store
Books
Live Map Reading Webinar
Learn how to read topo maps and areal photos in a LIVE webinar conducted by Sean McVeigh. Click HERE for more details and pricing.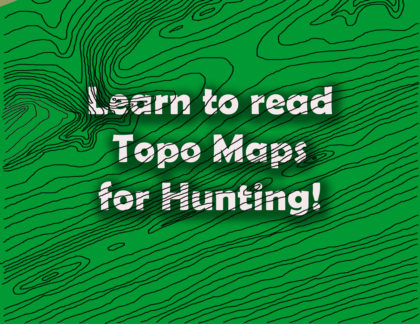 Downloadable Videos
I've started a new page specifically for ARCHERY FOR BEGINNERS with some of my recommended products. CLICK HERE to go to that page.
If you ever want to buy a product like a Lone Wolf tree stand, and you live in the continental USA, send me an email and I can get it to you with free shipping. However, since I just couldn't compete with most of Amazon prices, I stopped managing my online store and started linking popular Amazon archery and hunting related products to my website. If you end up buying one by clicking through to Amazon from my site, the give me a small referral fee. Thanks in advance to all of you who send a little support my way by doing that! May God bless you ten times over for it.

If there is anything in particular you would like to search for from Amazon, you can type that in the following search box. By default it is set to archery and hunting but you can delete those words and type whatever you want. Thanks for ordering through my site, I appreciate the support! God bless you.